Blue Palms is in the centre of Bournemouth, just 2 minutes walk from the shopping centre and 5 minutes to the beach.
We're based in the West Cliff area, just uphill from bustling Bournemouth, which boasts excellent shopping and a wide variety of cafes and restaurants.
We are only a short walk from the beach, shops, restaurants and an ideal base for seeing a show at the Bournemouth International Centre (BIC).
As well as the glorious beaches, the local area is full of wonderful places of interest.
Bournemouth Gardens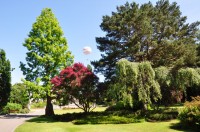 Great to relax in front of the bandstand, play some crazy golf or to take a stroll in the beautiful surroundings. 
The Gardens retain much of their original character and are Listed Grade II* in the English Heritage Register of Parks and Gardens.

Visit Bournemouth Gardens 
The Russell-Cotes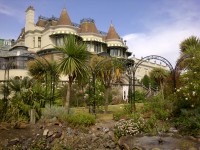 The Russell-Cotes Art Gallery & Museum has a wealth of history attached to it. It's one of the most important and fascinating museum-houses in England. It holds collections of international status and reflects the Victorian fascination with world cultures.  
Opening times: 10am to 5pm - Tuesday to Sunday and Bank Holiday Mondays. 
Visit Russell Cotes
The Bournemouth Oceanarium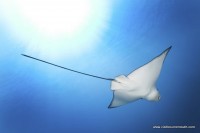 Discover life beneath the waves and come down to the Oceanarium at Bournemouth Seafront.
Explore the secrets of the ocean in an adventure that will take you to some of the world's most amazing waters.
Other Local Links
Visit Bournemouth - tourist information
Bournemouth Beach - The guide to Bournemouth's best asset!